Progress- Management Tools
Management tool, you can compile summaries of the subsidiaries' management teams or team members. Management tool allows you to lead yourself, your team and yor company.

Management tool is an excellent instrument for project management and coordinating of networks. Reports, you can take advantage of the graphics of individual reports quick and easy to produce.

Management tool, combined with the Progress business development tools (E1-E4) gives to the Manager a complete business management tools.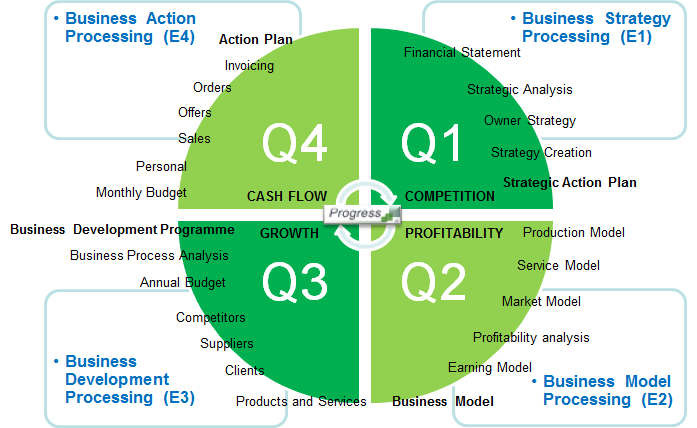 Progress® - Continuous Management

Click here!